Grand Rapids Christian High School


Class Of 1961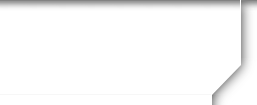 Ruth Achtyes Hager
Profile Updated:
August 31, 2011
| | |
| --- | --- |
| Residing In: | Wyoming, MI USA |
| | |
| --- | --- |
| Spouse/Partner: | Terry Hager |
| | |
| --- | --- |
| Occupation (current & former): | Photographer/ Nurse Educator and Psychotherapist |
Additional Children Information:
Jim, born 1968, lives with his family in Oakland, CA and is a Senior Consultant on Finances at Kaiser More…Permanente. Angie, his wife is a financial advisor for an investment firm in Walnut Creek, CA.
Bryan lives in a foster care home near Battle Creek, MI. He has schizophrenia. He is doing pretty well right now, for Bryan.
# of Grandchildren:
Lexi is 13 and Nicholas is 10. They are so much fun to be with.
# of Great Grandchildren:
0
Personal/family interests:
International Travel via Grand Circle Tours and travel in the U.S., Mexico, and Canada towing our fifth wheel trailer with our truck.
Terry and I also love being grandparents, playing Ticket to Ride, seeing movies, and spending time with old and new friends.
I've taken thousands of photos and have posted the best on Facebook and my website (http.www.flickr.com/photos/ruthhager). I did a photo exhibit in three West Michigan venues called "Honoring the Women of the World." This year I entered ArtPrize for the second time. My entry, a photo montage entitled "Descent into Heaven," will be displayed at the Gerald R. Ford Museum. I hope you will stop in to see it during ArtPrize from Sept. 21 until Oct. 10, 2011. (See photo below.)
While my favorite activities revolve around my photos, Terry gets absorbed in writing articles for RV magazines and working in his mystery series, the first of which is "Death on the Night Watch." The setting is Western Michigan in 1969 and Rev. Robert Vander Laan is the protagonist. If you want to experience a page-turning mystery in a familiar setting, I promise you will have a great time reading his mystery.
Summary of personal history since graduation:
Butterworth School of Nursing:1961-1964
Aquinas College: B.S. Psychology, 1973
University of Michigan: M.S. Psychiatric/Mental Health Nursing, 1978
Worked as a registered nurse in a variety of settings and continued my formal education off and on until around 1986.
Met Terry on a blind date to Jackie and Keith Taylor's wedding on Valentines Day, 1963. (Thank you, Jackie and Keith, Paula Brondsema Limburg and Pete Limburg for setting us up, Beth Rickers Posthumus who was supposed to be Terry's date at first but went with Rog Posthumus instead, and to my original date who flaked out on me in time for me to go with Terry.)
Married June 6, 1965
With the exception of a summer in Cleveland and 15 months in Detroit's inner city, we lived in Grand Rapids until Oct. 28, 1997 when we became nomads, living in our fifth wheel trailer full time.
We have stayed in or near most of the national parks, soaking up the beauty and restorative energy of these gems of nature.
We also worked as disaster relief mental health volunteers for the American Red Cross for a number of years until our bodies began to require more time and attention, making it difficult for us to be available at a moment's notice.
In December, 2009, we purchased a membership in Escapees Park of the Sierras, a cooperative RV park in the foothills of the Sierras, between Fresno and Yosemite National Park, the most beautiful RV park we have ever stayed in. We are participating in various park committees and activities and meeting many interesting and talented people in the process. Our membership entitles us to a full hookup RV site with a 9x12 storage shed which I have transformed into my Art Shed. So we now actually have a physical place that we can call home, though we still figure our home is wherever we park our fifth wheel. We plan to continue our traveling lifestyle but are happy to have a spot to return to and land in when we decide to hang up our keys.
School Memories you would like to share:
Learning the Charleston at a spread before a basketball game
The most significant thing I learned came out of a class where we were required to write a paper on "Should a Roman Catholic Be President?" Growing up in the CRC, I assumed the answer would be a resounding "No." But after reading the pros and cons, my opinion could best be expressed as "That is not a good reason for a person to not be elected President." From that point on, I looked on information as a resource which would help me formulate my opinions with the understanding that I had the power to change my opinions. I found this to be very freeing.