Grand Rapids Christian High School


Class Of 1961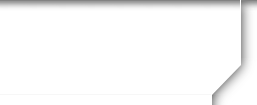 Nancy Bonjernoor Larsson
Profile Updated:
August 21, 2011
| | |
| --- | --- |
| Spouse/Partner: | Per Larsson |
| | |
| --- | --- |
| Occupation (current & former): | Before, Repairman and now, Sick Pensioner |
| | |
| --- | --- |
| Additional Children Information: | No Children. |
# of Great Grandchildren:
0
Personal/family interests:
Each Other, our dog Rabalder (Commotion) and our cat Sassa, Animals and Nature, Internet, Computer, Film and TV and of course our Home.
Some of my favorite American TV series are: 2½ Men, According to Jim, The Big Bang Theory, Everybody loves Raymond and of course CSI Miami with Horatio. Some of my English favorites are: A Touch of Frost, The Midsomer Murders, Inspector Morse and Inspector Lewis. Of course I have lots of Swedish favorites too.
Summary of personal history since graduation:
Attended Hope College for four years, where I learned to drink beer and smoke cigarettes. I married Tom McNeil the day after graduation 1965, one of my biggest mistakes, except that it brought me to Sweden, where I finally met the wonderful love of my life. I started my teaching career with junior high math, for one year, began work with computerised hospital records 1966, moved to Copenhagen for a year 1967, where Tom collected data for his dissertation, then Nashvill 1968, while the Grand Ole Opry still broadcast from a church, then back to Michigan 1969 and finally to Sweden 1970, where I still live and will live until I die. Here I've worked with Tom on medical research until we were divorced, then with another professor, until I retired.
I came down with MS 1974, my sister Mary had also MS and hers began in 1965. I divorced Tom 1985.
School Memories you would like to share:
There was a guy with an old car that he named "puke" both because of its icky green color and its general appearance. I even remember when I worked on the school newspaper, one of my co-workers Terry had a VW that we used to take the paper to the printers, fun to get away for a little, when I got to ride along.