Grand Rapids Christian High School


Class Of 1961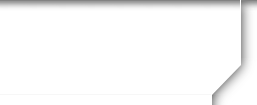 Henry Richard (Hank) Post
Profile Updated:
September 4, 2011
| | |
| --- | --- |
| Residing In: | Grand Rapids, MI USA |
| | |
| --- | --- |
| Spouse/Partner: | Marlene Clarice Deckinga Post |
| | |
| --- | --- |
| Occupation (current & former): | Institutional Chaplain |
Additional Children Information:
Ann Marie, b. 1968. Teacher at Alger School, GR MI, Richard Kent, b. 1970. Management, Patnos Recycling More…

of Holland, MI, Brian Henry, b. 1975. Social Worker, Ionia County MI Community Mental Health.
# of Great Grandchildren:
Zero
Personal/family interests:
Bicycling, Reading, Computer, mentoring, traveling, fishing, Grandchildren.
Summary of personal history since graduation:
Calvin College and Seminary 1961-69
Ordained in the Christian Reformed Church, 1970.
Campus Pastor, Inter-Varsity Christian Fellowship, Kent State University, Kent, Ohio, '69-'73.
Pastor, Little Farms Church, Marne, MI, '73-'75.
Clinical Pastoral Education Residency, Pine Rest Christian Hospital, GR MI, '75-'76.
Director of Pastoral Care, Foote Hospital, Jackson, MI, '76-'91.
Chaplain, Porter Hills Village, Grand Rapids, MI, '91-'01.
Minister of Pastoral Care, Park Congregational Church (U.C.C.), Grand Rapids, MI. '01-'05.

Active in progressive political organizations. Actively protested wars in Vietnam, Kuwait, Iraq, Afghanistan. Fellow in the Association of Professional Chaplains. Self-published essays on life as a chaplain. Advocated for family presence during resuscitation efforts in ERs. Sought opportunities to uplift the marginalized persons in American society. Advocated for prison reform and eventual abolition. Enjoys being present with five grandchildren. Enjoys creating discomfort among the comfortable class of our society, including myself.
School Memories you would like to share:
Concert Band trip to Sheboygan, WI.
Posted on: Dec 07, 2020 at 3:33 PM
Just followed your current travels across the U.S. and more! Fascinating photos and videos. You write well also(Ms. Huitsing). Enjoyed reminiscing at Hoover Dam, LV, Zion, places we visited with our kids decades ago. Nourished my wish to travel again. Marlene is unable and I've gone a bit soft myself. Thanks for publishing this wonderful journey you are on. Wish I was free to join you! Reading about how you still 'pinch' pennies now about repair costs etc! I do the same. Must admit, if I were free, and you were ok with it, I would love to join you and, of course, contribute modestly to the phenomenal costs of this kind of journey. The CRC minister's pension plus SS and $17K in my(our) portfolio might get us half-way to where you roost for the winter! We did do twelve days in Europe in '15. We used money from sale of our house and entry costs to HH to have a first class time. Visited Marlene's relatives' home in Netherlands and also visited where Battle of Bulge fought and where my Dad drove a tank during that battle. We had a fun time! These days, we are so freaked about Covid and our vulnerability(particularly Marlene) we live days, even weeks, without going out at all! I've been driving for a driving service(earning about $300 a month) for fifteen years but have had to drive lately with so many retirees like myself who think mask wearing is a joke, that I've taken a three month LOA to lessen exposure. I've recovered my love of driving since my retirement in 2006. The best of both worlds would be to hitch bike to car and disconnect at base like you do with your jeep! We have a 2011 Honda Accord that runs well, but it has a few dings and stuff like that. I keep it up mechanically, but now we only drive this car about 8K a year. I have been driving for pay in this five state area for the driving service about 20K miles a year in mostly brand-new vehicles doing dealer trades with other dealers as far as Cleveland, Chicago. I also do local service runs in Kent-Ottawa-Ionia counties etc. I enjoy being 'one of the guys' instead of the local 'Reverend.' That religious baggage associated with a title got old after forty years. I still could enjoy preaching now and then(very rarely) and I enjoy writing personal essays on thoughts that pass through my head, stuff that might have some spiritual dimension. I conclude with a pic of us and our five grandkids last December. The tall guy is 21 yr old Kyle who married in Aug. He is quite a minimalist, likes bowhunting and can catch fish in a bathtub. He is now employed as a dispatcher for local company I don't know the name of. I suspect dropping the successful name of his Dad Rick didn't hurt in getting hired! It is about who you know, not what, right? Peace.
Recently received a nice note from your sister Laurie when we became friends on fb. Reminded me of you and the good times you and I had cruising Monroe Ave in your parents' '62 Olds, looking for chicks to pick up. I was quite naïve about women then, I recall. I still feel regret for you that Sharon died. My spouse, Marlene, and I have been married 55 years. We have three children and five grandchildren(one married past summer). Oldest child, Ann(b. 1968), is teacher of lowest level handicapped kids, son Rick(b. 1975) is an exec with Pratt Industries, son Brian(b.1975) is licensed SW with Ionia County Mental Health. We live at Holland Home Raybrook, back among the ethnics we grew up with and only a mile from your parents' home on Newton St. Marlene is 'friends' with your daughter Vickie on fb. I've been a bit envious of the years you and Sharon spent 'on the road.' Made me question why I went into pastoral care instead of becoming 'wealthy' like Sid Jansma and you and others. Then again, both you and Sid have lost spouses too early and I still have my companion. 'Into each life some rain must fall,' somebody said. Marlene is more debilitated than I and the reason we moved to HH in 2015, though we both feel the onslaught of aging, perhaps similarly to you. May you be blessed in your remaining years! Henry(now more 'Hank') Post, cuz. (I remember your birthday is Feb 14, four days older than me! Our son Brian was born on Feb 14 also!). My passion is bicycling(just under 60K miles since 1990). I took it up a year after I gave up smoking(finally) on Jan 7. 1987 and I had put on 15# in the years following! Bicycling is now in my 'DNA', so to speak. I am still able to ride about 100 mi a month, though I no longer take week long tours(I cannot bend well into a tent!). Have biked in two dozen states and provinces. Would love to do 100 mile days again, but must content myself with 30 mile days! Pic attached is from when I rode Glenwood Canyon in CO ten years ago.
Thank you for the contributions you made to our HS experience. Your competence and leadership skills were already emerging in the years we spent there. Happy Birthday! May the coming years bring you much joy and peace. Henry(Hank) Post
Posted on: Feb 18, 2019 at 4:33 AM
Hey Bob! Our 50th Reunion was in 2011. You were missed. Glad you've joined now!
Dick and I played countless hours of bumper pool in our family basement on Nelson Ave. We enjoyed each other's company.
Posted on: Aug 26, 2017 at 1:07 PM
Another birthday? I thought you just had one last year! The world is a darker place since your last year's birthday. May this birthday mark the beginning of a new day in this nation, the beginnings of hope, optimism, togetherness, and love. Happy Birthday, MC.
Gathering with family at the time of Aunt Jan VandeKieft's passing, I was reminded of the 'old' days I lived on Nelson Ave and when you lived on Newton Street. I remember the two of us cruising Monroe Ave with all the windows down(your parents' Olds hardtop) to attract 'chicks.' How shy we were. We almost froze to death doing this in the winter. I remember you now as you continue to mourn the passing of Sharon. Peace Cuz. Henry (Hank) Post