Grand Rapids Christian High School


Class Of 1961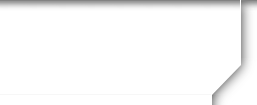 Henry Richard (Hank) Post
Profile Updated:
September 4, 2011
| | |
| --- | --- |
| Residing In: | Grand Rapids, MI USA |
| | |
| --- | --- |
| Spouse/Partner: | Marlene Clarice Deckinga Post |
| | |
| --- | --- |
| Occupation (current & former): | Institutional Chaplain |
Additional Children Information:
Ann Marie, b. 1968. Teacher at Alger School, GR MI, Richard Kent, b. 1970. Management, Patnos Recycling More…

of Holland, MI, Brian Henry, b. 1975. Social Worker, Ionia County MI Community Mental Health.
# of Great Grandchildren:
Zero
Personal/family interests:
Bicycling, Reading, Computer, mentoring, traveling, fishing, Grandchildren.
Summary of personal history since graduation:
Calvin College and Seminary 1961-69
Ordained in the Christian Reformed Church, 1970.
Campus Pastor, Inter-Varsity Christian Fellowship, Kent State University, Kent, Ohio, '69-'73.
Pastor, Little Farms Church, Marne, MI, '73-'75.
Clinical Pastoral Education Residency, Pine Rest Christian Hospital, GR MI, '75-'76.
Director of Pastoral Care, Foote Hospital, Jackson, MI, '76-'91.
Chaplain, Porter Hills Village, Grand Rapids, MI, '91-'01.
Minister of Pastoral Care, Park Congregational Church (U.C.C.), Grand Rapids, MI. '01-'05.

Active in progressive political organizations. Actively protested wars in Vietnam, Kuwait, Iraq, Afghanistan. Fellow in the Association of Professional Chaplains. Self-published essays on life as a chaplain. Advocated for family presence during resuscitation efforts in ERs. Sought opportunities to uplift the marginalized persons in American society. Advocated for prison reform and eventual abolition. Enjoys being present with five grandchildren. Enjoys creating discomfort among the comfortable class of our society, including myself.
School Memories you would like to share:
Concert Band trip to Sheboygan, WI.
Posted on: Feb 18, 2019 at 4:33 AM
Hey Bob! Our 50th Reunion was in 2011. You were missed. Glad you've joined now!
Dick and I played countless hours of bumper pool in our family basement on Nelson Ave. We enjoyed each other's company.
Posted on: Aug 26, 2017 at 1:07 PM
Another birthday? I thought you just had one last year! The world is a darker place since your last year's birthday. May this birthday mark the beginning of a new day in this nation, the beginnings of hope, optimism, togetherness, and love. Happy Birthday, MC.
Gathering with family at the time of Aunt Jan VandeKieft's passing, I was reminded of the 'old' days I lived on Nelson Ave and when you lived on Newton Street. I remember the two of us cruising Monroe Ave with all the windows down(your parents' Olds hardtop) to attract 'chicks.' How shy we were. We almost froze to death doing this in the winter. I remember you now as you continue to mourn the passing of Sharon. Peace Cuz. Henry (Hank) Post