Grand Rapids Christian High School


Class Of 1961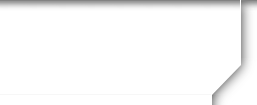 William VanDyke
Profile Updated:
January 13, 2011
| | |
| --- | --- |
| Residing In: | Grand Rapids, MI USA |
| | |
| --- | --- |
| Spouse/Partner: | Mary (Guikema) Van Dyke |
| | |
| --- | --- |
| Occupation (current & former): | Clinical Psychologist |
Additional Children Information:
Laura, born 1971; married to Tom Phares, a dentist in Holland, a stay-at-home mom with two sons: Chase More…4, and Carson 2-1/2 and works part time as Tom's dental office manager.

Heather, born 1975; married to Jason Washler, a civil engineer in Grand Rapids, a part-time job as a Child Life Specialist at DeVos Children's Hospital and a full-time mother of three kids: Addison 5, Kennedy 3, Jack 1.

Brent, born in 1978; married to Kelly Snider (a special ed teacher), a civil engineer tech living in Grand Rapids; one daughter: Meg 6 months.
# of Great Grandchildren:
0
Personal/family interests:
Travel, golf, camping, enjoying friends, spending as much time with our kids and grandkids as possible.
Summary of personal history since graduation:
Do you remember the beach at Grand Haven State Park? That is where I am sitting behind our trailer writing this history. A million dollar view with a $30.00 per night price tag. Does that sound Dutch? Mary and I do a lot of camping in the Michigan State Parks during the summer, but let me back up a few years.

Following our graduation in 1961 I went to Calvin and graduated with a psychology major and a biology minor in 1965. Many of you remember the anxiety of waiting to hear if and what graduate school would accept you. The University of Iowa's Psychology Program was that opportunity for me. Four years of being a Hawkeye ended in 1969 with a Ph.D. in Clinical Psychology. Mary Guikema ('63) and I married after my first year in Iowa having dated for almost six years. She had just graduated with her R.N. from the Butterworth School of Nursing. What a blessing to be married 45 years to my high school sweetheart. In addition to marrying Mary these years in Iowa City were brightened by an internship year at the Hawaii State Hospital on Oahu. Surfing in the early morning, showering on the beach and being at the hospital for 9:00 a.m. rounds made for quite the life. A tragic, life-impacting event occurred a few weeks after Mary and I left Hawaii. My sister, Betsy, was killed in an airplane crash on Maui with four other young people from the Hawaii Christian Reformed Church. She had come to visit us, loved Hawaii, was between nursing jobs and decided to stay. That certainly muted a fascinating year.

Mary and I entertained some thoughts of staying in Hawaii but returned to Grand Rapids to be nearer family. I joined the psychology staff at Pine Rest Christian Hospital in 1970 and enjoyed 8 years there. In 1978 three other psychologists and I founded Psychology Associates of Grand Rapids where I still work part time. I have had the pleasure of working with other Christian psychologists and have had a satisfying career. Mary worked as a nurse until the birth of our first child and then became a stay-at-home mom with some part-time work.

Along the way we were blessed with three great kids and six grandkids. We have enjoyed the opportunity to do a lot of camping throughout the U.S. as well as some traveling abroad. Hawaii is still one of our favorite destinations. This travel has satisfied a wanderlust that was tempered by our settling down in Grand Rapids. We joined Shawnee Park Christian Reformed Church in southeast Grand Rapids when we returned to Grand Rapids and have been involved in our church program and the Christian schools throughout the years. Like many of you, Mary and I also have experienced some health challenges but are doing pretty well presently.

Reflecting on the past 50 years, we have certainly experienced God's faithfulness and love since our graduation from Grand Rapids Christian High.
School Memories you would like to share:
I have talked with people over the years who have painful memories of high school. I feel blessed to have good memories of my high school years including: supportive parents who sacrificed to provide this Christian education, good friends, dedicated teachers, fun activities, great dates, exciting sports events, and meaningful chapels and programs. I am looking forward to reminiscing with you at the 50th reunion activities this October.
Posted on: Oct 27, 2017 at 4:33 AM
Like Ron, I spent a lot of time with a group of guys including Dave. We were all students at Oakdale Christian and some attended Fuller Ave CRC. I remember Dave as a gentle, bull of a guy whose physical strength gave us a sense of security as we cruised the neighborhood. I'm sure that strength was an asset in his vocation as a fireman. He was quite sober but like MaryClaire I enjoyed his grin when he was tickled about something. It's amazing how you can spend a lot of time with someone and then part ways. I'm sure this parting was my loss. Bill Van Dyke