Grand Rapids Christian High School


Class Of 1961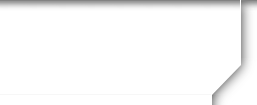 If you are Nancy, please join here and update your profile!
Nancy Wieringa Borrell
| | |
| --- | --- |
| Occupation (current & former): | Travel Planner |
Additional Children Information:
Son - Dan Rietema - 42 - Flight attendant for United Airlines for 23 years and based in Seattle WA. More…No children.
Dughter - Beth Rietema - 41 - Works for the Drpt of Corrections in Olympia, WA and lives there. Her two daughters - Leah age 11 & Lowan age 3
Personal/family interests:
Obviously we both enjoy traveling both on our own and with the groups, and we intend to keep doing it for some time to come. We also enjoy seeing the United States and Canada in our motor home, and this gives us time to relax and see our own wonderful country. Pete also has two motorcycles - one here in Sequim and one in New Zealand. We have a small home in Christchurch, New Zealand, and usually plan to go there twice a year to explore that country and have time with his family.
Summary of personal history since graduation:
I worked for Dexter Lock and Calvin College Physical Education Dept. in secretarial positions from graduation until 1964. I married Fred Rietema in 1964, and after he graduated from Calvin Seminary in 1967 we moved to Iowa, Bellevue, Spokane and Yakima WA. We divorced in 1980. I stayed in Yakima with Dan and Beth, and that year became a travel agent for a local agency I managed two other agencies as well as concentrated on group travel. With the groups, I organized, planned and escorted them to Alaska, Scandinavia, Egypt, India, Canada, Greenland, Iceland, Russia, Europe, Africa, South America, Antarctica, China, New Zealand, Australia and many more placed in the world. In 1990, I planned and took the first group to New Zealand. Here I met my husband, Pete Borrell, and he was the driver/guide for our tour. He was single, I was single, and...what more can I say. We married in 1992, and he came to Yakima, WA and we formed our travel company called "The Tour Team". We have since and still are offering group travel, and we have together taken over 30 groups to see and visit Pete's home country of New Zealand! Two years ago we moved from Yakima to Sequim, WA and enjoy the difference from the warm and dry of Yakima to the cooler and more green Sequim on the Olympia Peninsula just south of Vancouver Island, Canada.
School Memories you would like to share:
I had and still have a best friend by the name of Judy De Ruiter. We always walked to Baxter Christian together, and then to Christian High as we grew up in the same area and went to the same church. We still talk on the phone, and it is nice to have that "true friend". I also appreciate very much the wonderful education I received at both Baxter and Christian High. To have an excellent staff of teachers as well as a program that truly put the importance of a "great: education first and foremost for all of the students ins something I will never forget! Sadly, I never had my great friend and client, John Warners, for a teacher (maybe it was a good thing because math was not my "claim to fame"), but..I am SO honored that I have met John and Jane Warners through my travel business, and in the past five years we have had wonderful talks and times together over a glass of wine around the world! Thanks for the memories !!